Kayaking instruction with an edge. We offer kayaking instruction throughout the Bay Area, from beginning sea kayak classes to more advanced BCU trainings, as well as rolling instruction for both sea kayakers and whitewater boaters.

Win

FREE

classes! Keep in touch with Golden Gate Kayaking on Facebook. Once we have 500 fans, we'll be giving away free classes to a few lucky winners!

Rolling is back. We're starting up roll lessons on Tuesdays, beginning June 7, at the Camden Community Center in San Jose. Sign up now!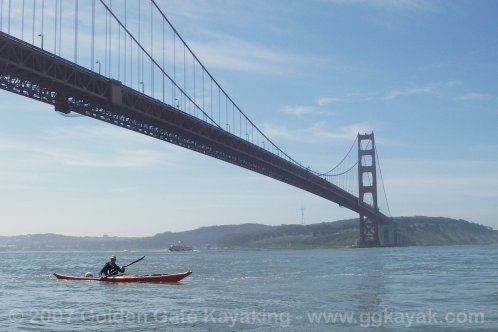 See you out there!